Introduction of microbial strain fermentation equipment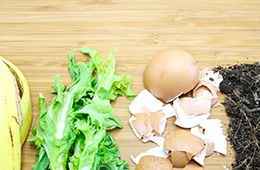 Harvest crop
Harvested crops include vegetables, fruits, meat, etc.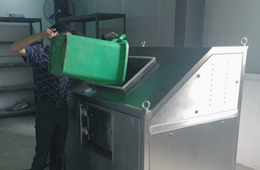 Organic waste
Harvested crops are finally processed into organic waste after processing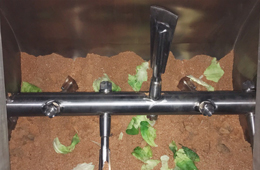 Microbial degradation
The organic waste is put into the Chuangjing waste treatment machine, and it will become harmless to the human body after being degraded by microorganisms, such as H 2 O and CO 2
The disposal of garbage is a headache in many places. Food waste is heavy in oil and taste. The generated food waste also breeds small flying insects, which endangers family health.
(1) Compared with the traditional composting system, this small organic waste disposer can fully realize mechanized operation, and has a compact structure and convenient operation. In the process of treating perishable organic waste, it has no odor emission and no waste water. It can be used to recover and decompose organic fertilizer or feed, thereby realizing the source reduction, harmlessness and resource utilization of waste.
(2) Organic waste can be sanitary treated nearby, which reduces the total amount of waste transportation, treatment and disposal, and a series of problems caused by it, and has good social and environmental benefits.
No secondary environmental pollution for microbial strain fermentation equipment
Fully automated closed design with no exposure and no secondary environmental pollution. Intelligent control, remote monitoring, data acquisition and transmission

Identification method
The bacteria used in our invention are isolated from nature by those skilled in the art through conventional strain identification and separation methods.

New microorganism
After mixing each culture liquid with the microbial carrier in a certain ratio, we obtain the new microorganism we need-BDB (Biologic Dominant Backteria)

Effective degradation
The microorganisms invented by our company can decompose 90% of organic waste within 24 hours, and transform organic matter into non-polluting substances such as water and carbon dioxide.